Most of the blogs that are in my RSS reader and on my daily radar are local blogs.  Blogs about Pittsburgh and blogs about other cities.  But there are a few blogs that aren't about a VigRx Plus specific place that I like to keep an eye on.  Here are a few of my favorites, some like Lifehacker are super helpful.  Other blogs, like , are  filled with smart ideas and some are just for fun.
Not local, but a few blogs still worth a read
Blogs that are helpful, inspiring or just funny
Nov 09, 2013 – awfullibrarybooks.net –

5

Welcome to Awfullibrarybooks.net! Librarians, bibliophiles, and lovers of nostalgia are all welcome here. Your librarians for this site are Mary Kelly and Holly Hibner. We are public librarians in Michigan. We have both been holding court at various reference desks for over ten years and love talking about library collections and library service.
Nov 09, 2013 – swiss-miss.com –

4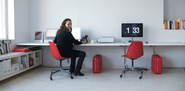 My full name is Tina Roth Eisenberg. I started swissmiss in March of 2005 as my personal visual archive. Little did I know that it would eventually grow into a popular design journal with an average of 1 million unique visitors a month.
Nov 09, 2013 – lifehacker.com –

4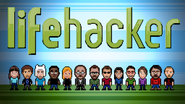 Tips, tricks, and downloads for getting things done. Masthead Send us your tips, hacks, and how-tos: Ask us a question for the podcast : (347) 687-8109.
Nov 09, 2013 – laughingsquid.com –

4

We've been running a blog since 2003, which we relaunched on WordPress in 2005. There we post about a variety of things mostly relating to art, culture and technology. We also run a link blog on Tumblr where we cross-post things from the main Laughing Squid blog, plus other interesting things we find around the web
Nov 09, 2013 – tumblr.photojojo.com –

5

These days, you're more likely to see people snapping tourist photos through Instagram rather than using a conventional camera. In an effort to capture this phenomenon, Bruno Ribeiro created Real Life Instagram, where he uses the Instagram overlay with a physical filter.
Nov 09, 2013 – unconsumption.tumblr.com –

4

Your daily source of inspiration for creative reuse and mindful consumption.
Nov 09, 2013 – women2.com –

5

Women 2.0 Blog Network is a unique content platform where female founders, investors and innovators share their startup stories, tips and tricks and guidance. New stories go up every day. Stay updated on the latest news and trends in technology and entrepreneurship with us:
Nov 09, 2013 – engagingcities.com –

6

EngagingCities is an online magazine that shares creative strategies and new technologies to foster public engagement for livable communities. How could cities be improved if they were shaped by citizens with the help of experts — instead of being planned by the experts and handed to citizens as a finished product?
What non-local sites do you read on a daily basis?